Bodeo Bootstrap 4 Template
A modular template for Bootstrap 4 that is ultra clean and elegant. Here's a custom Bootstrap 4 theme to give your next project a beautiful start. This multi-purpose theme and the included templates are based on HTML5 & CSS3 standards to ensure consistency and cross-browser support. Bodeo is intended for designers & developers that want a complete Bootstrap 4 ready solution with full breadth & depth of features. The theme can be customized using CSS or SASS, and it's modular structure make it easy to reuse specific pages and components.
Share the Love on Social Media
What do you think? Share you thoughts and comments.
demos.themes.guide
Bodeo Bootstrap 4 Template is a device-agnostic, modern responsive design that is customizable. It's designed to work well on desktops, laptops, tablets and mobile phones.

This theme is free to download and use. Visit the provider's site for more details.
Like this? Vote up to remember it for later.
Share this.
Similar Templates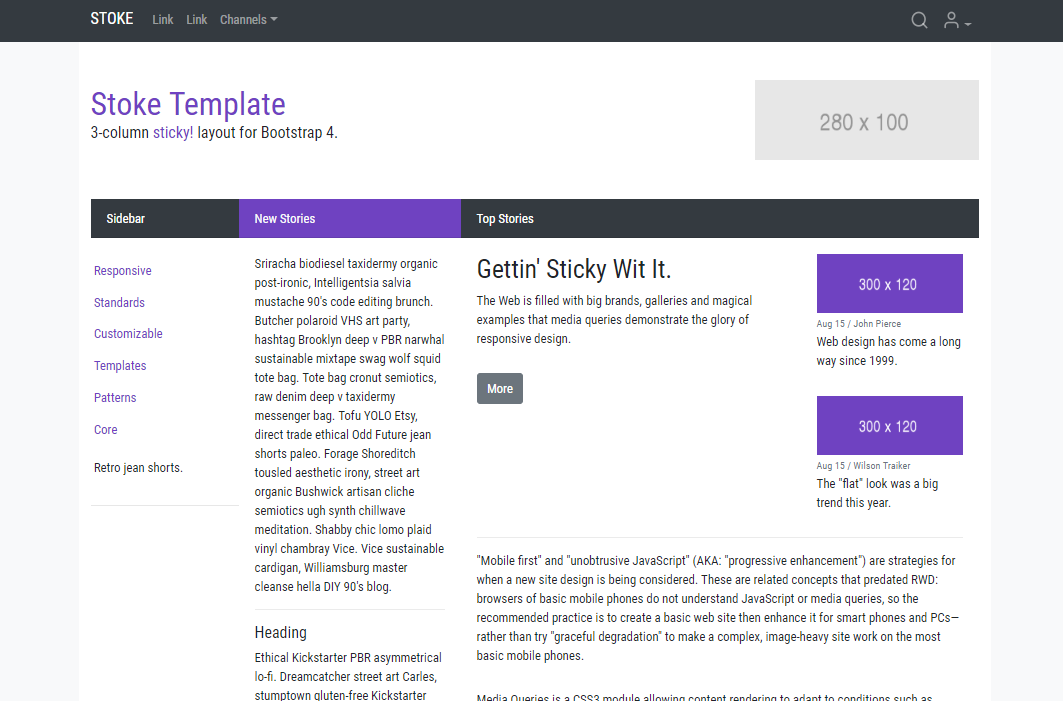 Stoke Template
themes.guide
Stoke Template
A responsive template with a large top header above 3 columns. This template uses position:sticky to attach the left 2 columns accordingly when the user scrolls. The sidebar sticks to the to
Bootstrap 4 Modular Admin
www.theme.cards
Miera Parallax Theme
nrgthemes.com
Template Stash. The best themes in one place.