Templates & Themes to Kickstart Your Web Design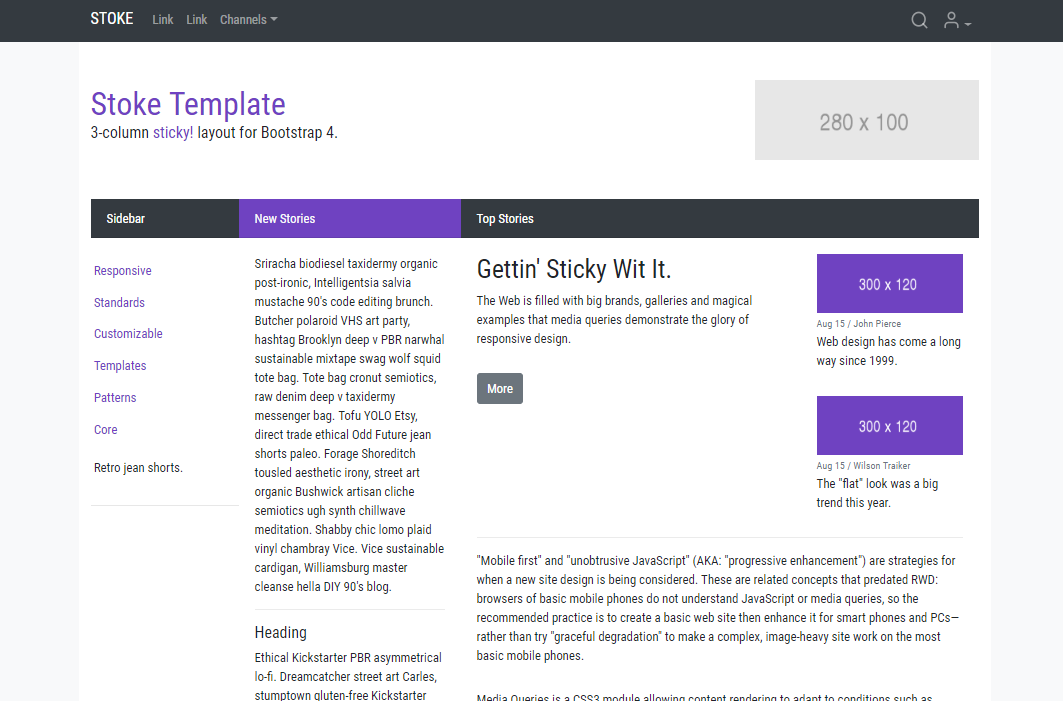 A responsive template with a large top header above 3 columns. This template uses position:sticky to attach the left 2 columns acc...
More Goodies
Grow your business. Create a free online shop.
Essential bundle of free extras for Bootstrap.
Amazing premium themes
Free themes for Bootstrap.
Free Wordpress blog theme.
Template Stash. The best themes in one place.